Moose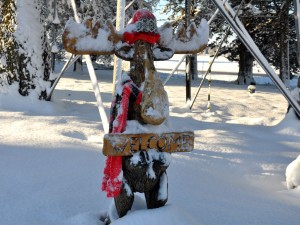 Our "Welcome Moose" is decked out with a red scarf and ski hat.  Last night was our first snow of the season. He was ready! If this seems strange that I would dress up a moose, you really do not understand what living in Minnesota is like.
For example, my neighbor makes metal cows out of old farm parts and the world's biggest twine ball is a few miles from here. Winter in Minnesota brings out creativity.
Today, I will look for deer tracks in the snow and fill up the bird feeder. I will make potatoes cheese soup in my huge cooking pot. I will  celebrate the season! It is the rhythm of  life.

November 6, 2013 ·

Sarah ·

No Comments


Posted in: Contemplations