Cutting the Christmas Tree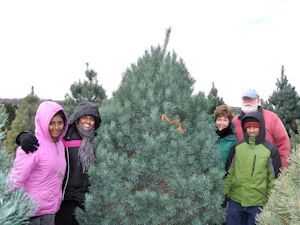 Sometimes " you need a little help from your friends". (thank you Pastor Sam, Suganthi, Immanuel and Irene). We had help picking out, cutting down, and carrying our tree to load it on the van. It is big,  bushy and beautiful. Now for the "decking of the halls".  The whole house will smell like fresh fine needles.
I remember another time and another place when  my boys cut down Christmas trees.  Memories are strong this year! Smile.

November 30, 2013 ·

Bob ·

No Comments


Posted in: News